Singtel PVP Esports 2020's community leagues is much bigger than before. This year's regional community leagues are titled the PVP Esports Corporate Championship and PVP Esports Campus Championship. These leagues will have two exciting seasons of Esports action and more game titles.
Singtel, together with its regional associates AIS, Globe and Telkomsel will provide opportunities for the gaming community to flourish at both the local and regional levels. Through these leagues, Singtel hopes to provide amateur gamers with a platform to hone their skills and promote sportsmanship, teamwork and healthy gaming as they connect over their shared passion.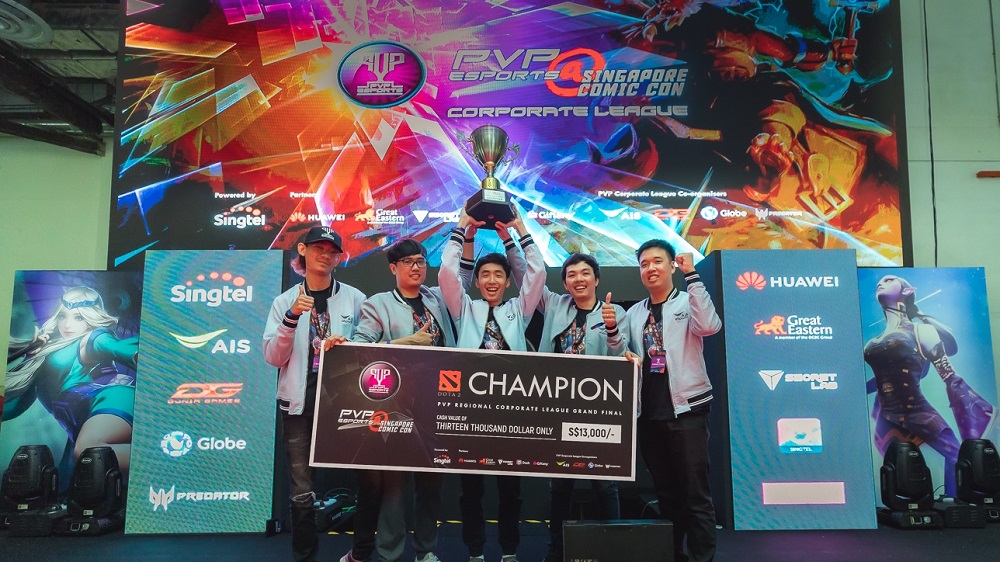 "PVP Esports has proven to be a great platform for gamers and enthusiasts from Southeast Asia to come together and engage in competitive play. The strong response to our 2019 leagues signals a demand for more high-quality community tournaments in the region, and this year, we are excited to expand our community leagues to give gamers even more opportunities to do what they love. Furthermore, the focus for our leagues this year will be healthy gaming and we will be working with our partners over the course of the year to ensure that our youths will continue to enjoy gaming as a wholesome activity.  Together with our regional associates, we will continue to drive the growth of gaming and esports in the region and perhaps even uncover budding esports talent along the way!" – Mr Arthur Lang, CEO of Singtel's International Group
Southeast Asia is the fastest growing games market in the world, with the number of PC and mobile gamers set to rise to 400 million. In 2019, the two PVP community leagues drew over 2,000 gamers from across Southeast Asia and 1.4 million online views. Over 50,000 attended the regional grand finals held in December at Singapore Comic Con.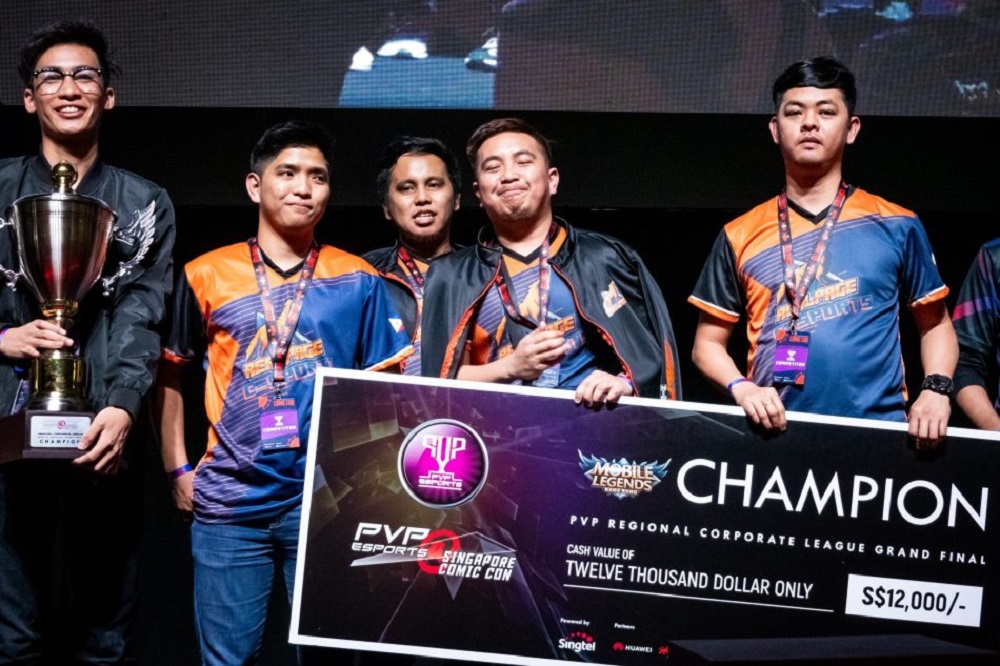 The 2020 PVP Esports Corporate and Campus Championships will run for two seasons from March to June (Season 1) and August to November (Season 2). Participants will play for a combined regional prize pool of over S$100,000 in cash and prizes. This is the largest prize pool globally for a community tournament. The campus league for tertiary students will be scaled up from a Singapore-based event to a regional one, just like the corporate league, which is open to working professionals.
Season 1 will feature popular game titles such as Mobile Legends: Bang Bang, PlayerUnknown's Battlegrounds Mobile and Dota 2, with more games to follow in Season 2. The top teams and players from Singapore, Indonesia, the Philippines and Thailand will also win cash prizes from their respective local qualifiers and get the opportunity to represent their countries at a Grand Finals event held regionally. For Season 1 of 2020, the Grand Finals will take place at the Indonesia Games Championship in July 2020, the largest gaming event in Indonesia.
Registration for the PVP Esports Corporate and Campus Championships (Singapore Qualifiers) have been open from 10th February 2020. For more information and other updates, please visit www.pvpesports.gg.
You can also check out PVP Esports Discord channel by clicking here.
*UPDATE: The registration deadlines for the PVP Esports Championships has been extended to the 13 April, 2359hrs! Click here for more details!