OK Switch users who are Diablo fans, you can now rejoice! Diablo 3 is coming to Switch sometime later this year. Woohoo! According to Kotaku, the news was published a day early by Forbes but kenna deleted. Rumored to cost around SGD 83.00 which is the same price as PlayStation 4 and Xbox One.
Diablo 3: Eternal Collection for Switch will include the Reaper of Souls and Rise of the Necromancer expansions and other content added to Diablo 3 post launch. This is pretty much what you get fpr PlayStation 4 and Xbox One as well. However, exclusive to Switch, there will be Legend of Zelda themed bonus contents as well. Stuff like Legend of Ganondorf cosmetic armor set, Tri-Force portrait frame, Chicken pet and Echoes of the Mask cosmetic wings.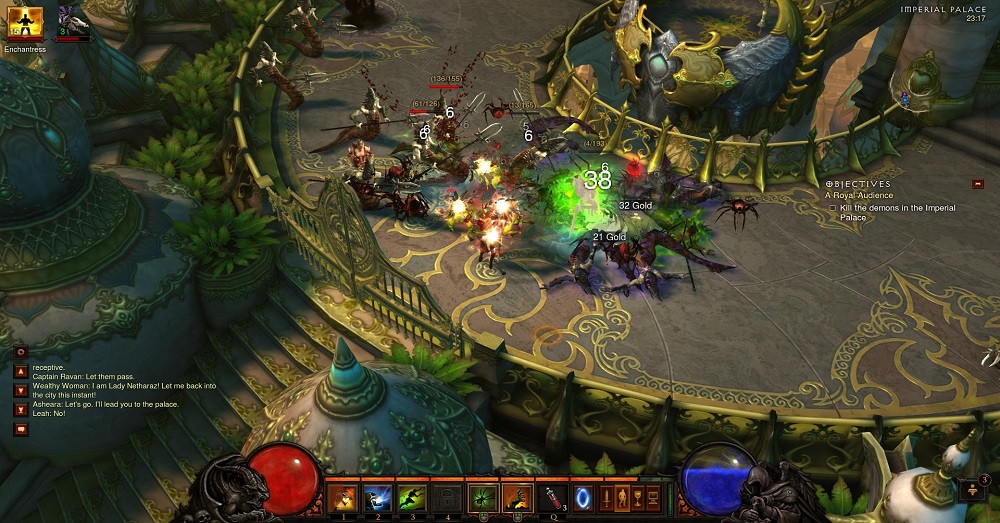 The Switch version of Diablo 3 will have quite a few ways of playing with other players. There is up to four players on a single Switch or four players on four different Switch locally and online multiplayer. You can also do cloud saves as well.
Here's the Diablo 3 Eternal Collection trailer for old time's sake.
Diablo III: Eternal Collection is available now for PlayStation 4 at SGD 83.00 and Xbox One for SGD 82.90.